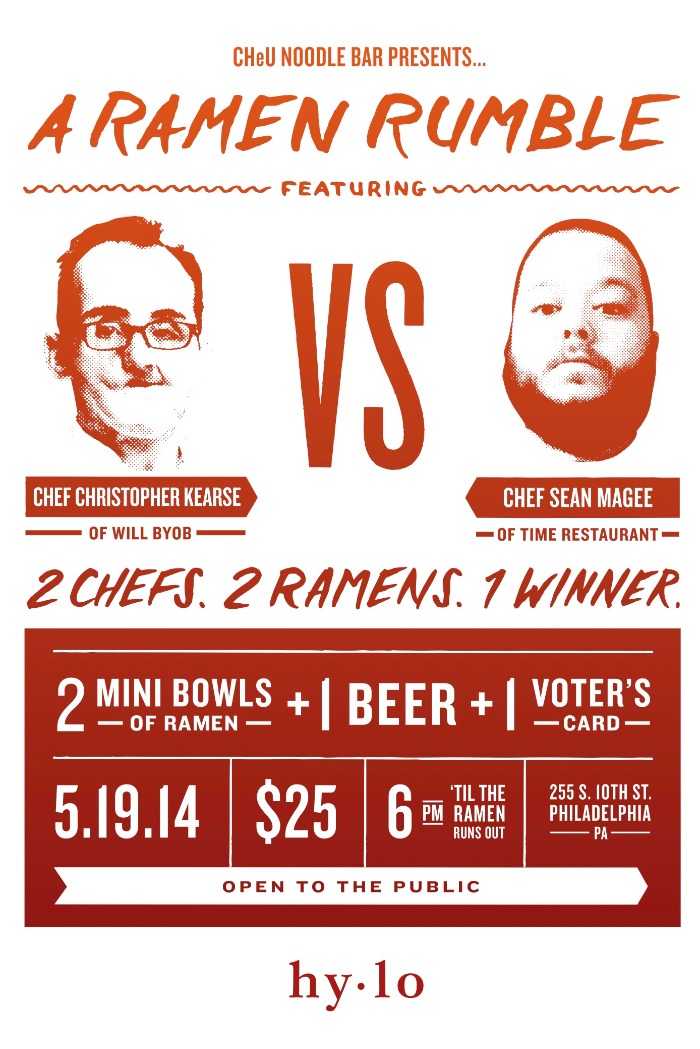 Monday, May 19 marked the inaugural Ramen Rumble, a monthly collaboration with CHeU Noodle Bar on our new favorite block in Philadelphia (here's lookin' at you too, new Bodhi!). It also marked the first in a series of food events we'll be putting on to showcase the skills of our badass chef friends. Each experience will be unique to the style and swagger of its participants.
Scroll down to relive the deliciousness. If you're feeling like another adventure, pay Chris a visit down at Will BYOB and taste why he won.
Oh, and stay tuned for round two!